Windsor Police Cadets
"Developing Responsible Youth"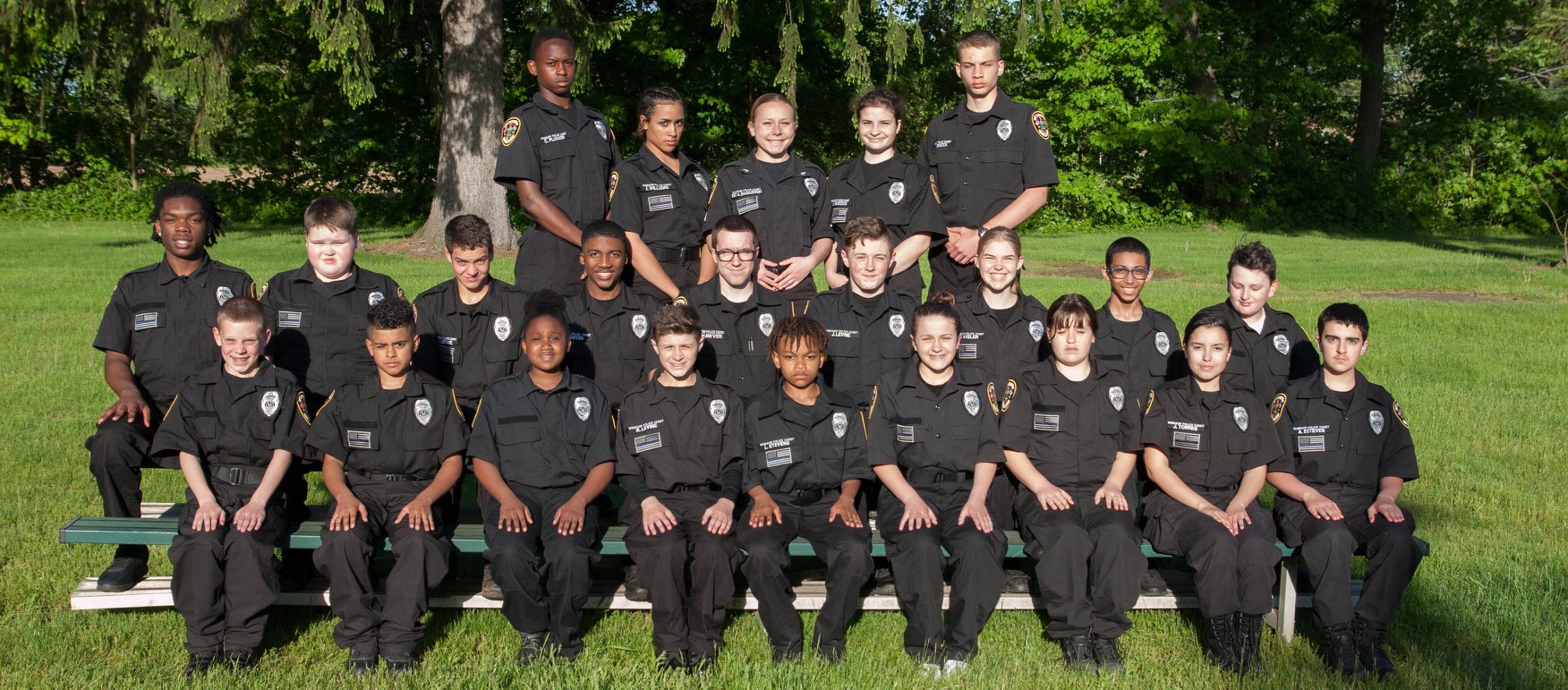 Tired of cooking? Come join the Windsor Police Cadets for their Annual Spaghetti Supper, to be held on Saturday, February 22, 2020 at Trinity United Methodist Church from 4:30 PM to 7:00 PM.
The cost of tickets is $10.00 for adults and $5.00 for children. For advance tickets, contact Officer Nicole Alberti @ (860) 983-3508. Tickets are also available at the door.
About Our Post
The Windsor Police Cadets, established in 1981, is a diverse community-oriented program, operating year-round under the direction of the Town of Windsor, its Police Chief, Directors, and Advisors. Its mission is to develop responsible youth; encourage academic excellence, leadership, teamwork, and volunteerism; and offer young men and women insight into the field of law enforcement. The program is supported by the Windsor Police Cadets, Inc., a non-profit, tax-exempt, charitable organization under I.R.C. section 501(c)(3).
To be considered for membership, candidates must be at least 11 years of age or have completed the fifth grade; have displayed exemplary behavior in the community and at school during the last six months; and have not received any failing grades on their last report card. Additionally, candidates must be interviewed and pass a background check. A maximum fifty members, excluding Senior Cadets, may be registered in the post. While recruitment initiatives such as "Guest Month" and our Open House are held annually, candidates may apply year-round. In the event there are no vacancies, candidates shall be placed on a waiting list.
Once selected, candidates are required to attend a Member Orientation, followed by their first monthly meeting. Meetings are typically held at the Windsor Public Safety Complex on the Sunday that falls closest to the 1st of each month. At meetings, members receive a calendar, which details upcoming post activities. Additionally, members must successfully complete a six-month probationary period.
Throughout the year, members participate in a variety of community service activities, including Chillin' with the Seniors; Connecticut Masons Child Identification Program; First Town Downtown's "White Lights;" Mary's Place Family Picnic; National Postal Food Drive; Random Acts of Kindness; and Windsor Food & Fuel Bank's Food Drive. Members also prepare meals for the homeless at the South Park Inn. Additionally, members assist with traffic and safety at the bike MS: bkm/Steelcase Ride; Connecticut Special Olympics "Northern Time Trials," Nightmare on Broad Street; Northwest Park Country Fair; Shad Derby; Windsor High School's Project Graduation and Windsor Warrior Challenge.
While it is not required, most members share an interest in law enforcement. Members receive extensive training in "Active Shooter" Response, Building Search & Felony Response; Disturbance Calls; Domestic Disturbances; D.U.I. Enforcement; Emotionally Disturbed Persons; Felony Traffic Stops; High Stress Scenarios; Officer Safety & Suspicious Persons; P.O.S.T. Fitness Assessment; Post Activity Guidelines, Radio Procedures & Traffic Direction; and Traffic Stop & Suspicious Vehicles. Additionally, members may be certified as American Heart BLS Healthcare Providers.
Eligible members may attend the Cadet Police Academy and/or be selected to compete at Law Enforcement Stations Day. To do so, candidates must "qualify" in Firearms; Leadership Reaction & Obstacle Course; Mountain Biking; and/or Random Stations. Random Stations participants receive additional training in Crisis Intervention; Felony Traffic Stops; and Search & Control. Members also assist at the Connecticut SWAT Challenge.
The post provides numerous academic, leadership, and team-building experiences. "Leadership in Life", a program designed to help young adults reach their full potential in all aspects of life, is available to all members, especially those aspiring to be Post Officers. Additionally, members receive instruction in Bicycle Repair. Each spring, Senior Cadets are invited to chaperone Sage Park Middle School's Cape Cod Trip. Team-building activities offered to members include "Drill & Ice;" Outdoor Challenges; and the Windsor Challenge Course.
Through active participation, members earn a variety of benefits and privileges. For instance, members may be issued a uniform and equipment and/or obtain college scholarships. Additionally, eligible members may participate in ride-alongs and dispatch observations. Members may also be invited to attend recognition gatherings, including The "First Year Away" Dinner; Florida Weekend Get-away; Member and Post Photographs; Member Appreciation Outings; Post Officer Appreciation Outing; and Recognition Ceremony.
In appreciation of volunteer service, members are encouraged to attend socials, including the Arctic Overnight; Beach Bash; Eastern States Exposition; Glow Bowling; Hartford Yard Goats Baseball with Fireworks; Haunted Hay Ride; Holiday Party; Sonny's Place; Kart Racing and Trampoline Park; Sun-sational Overnight; University of Hartford Hawks Basketball; and Winter Madness. Socials provide members with opportunities to interact in a "safe and positive" environment.
To remain in Good Standing, members must meet attendance, fee and training requirements; display exemplary behavior in the community, at school, and in the post; and maintain passing grades in all subjects.